Old maps are fascinating and can tell many stories. In an old family Bible that had been passed down for generations, a folded world map from 1855 was found and has been recently preserved in an encased frame for guests to enjoy here at the inn. On this old map, Central Africa was an "Unexplored Region", Canada was "British Possessions", Alaska was "Russian America", India was "Hindostan", with borders and countries varying endlessly from modern maps.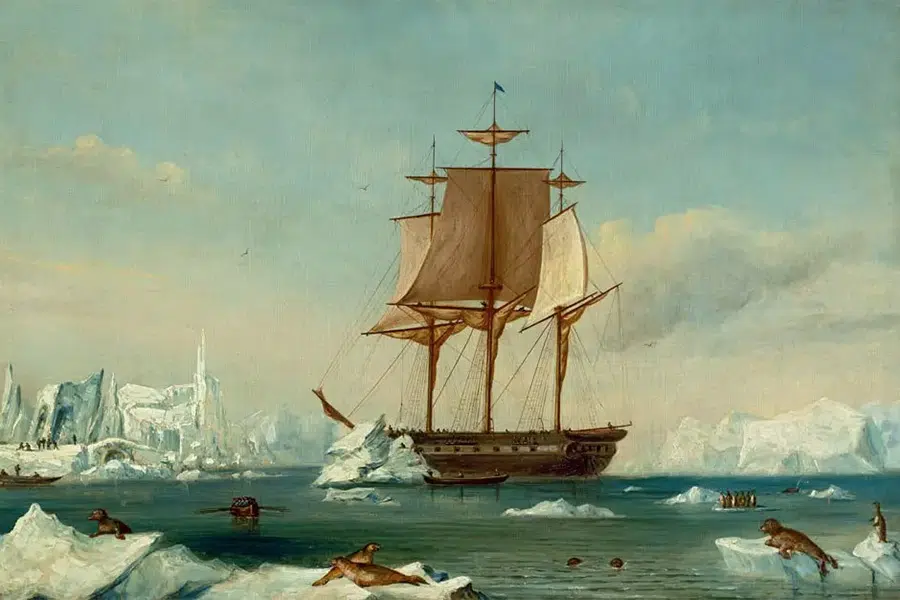 USS Vincennes
A recent guest extracted notations on this old world map of Charles Wilkes' famous "Wilkes Expedition", the United States Exploring Expedition, 1838-1842 that circumnavigated the world with the USS Vincennes carrying a full sailing crew, naturalists, botanists, a mineralogist, taxidermists, artists and a philologist.
Exploring the Oregon Territory
On this voyage Wilkes explored the west coast of North America, including the Strait of Juan de Fuca and the Puget Sound in 1841. Wilkes established his main camp and a scientific observatory at Ft. Nisqually, which is near Dupont. During the summer their exploring parties visited Ft. Vancouver, Ft. Colvile, and Ft. Walla Walla where Wilkes's men were ably assisted by the Hudson's Bay Company employees.
Wilkes was a stern taskmaster, and began a detailed survey of Puget Sound at present Tacoma's "Commencement" Bay on May 17, 1841. He bestowed names on a vast number of area locations including Seattle's Elliott Bay, Bainbridge Island, Point Defiance, Saratoga Passage, Holmes Harbor, and San Juan Island's Mt. Constitution.
In June, 1841 Wilkes explored Skagit Bay and Whidbey Island and noted agricultural beginnings there and elsewhere. At Penn Cove on Whidbey, for example, he wrote, "…the priests are inducing the Indians to cultivate soil and three was an enclosure of some 3 or 4 acres in which potatoes and beans were growing." Joining the overland parties, botanists Charles Pickering and William Breckenridge described fields of wheat in the Willamette Valley and small but productive stands of cereal grains near the fur trading posts of the Columbia Plateau and along the Snake and Clearwater rivers. (from Wilkes and Smithsonian – Article by Dr. Richard Scheuerman)
Independence Day Celebration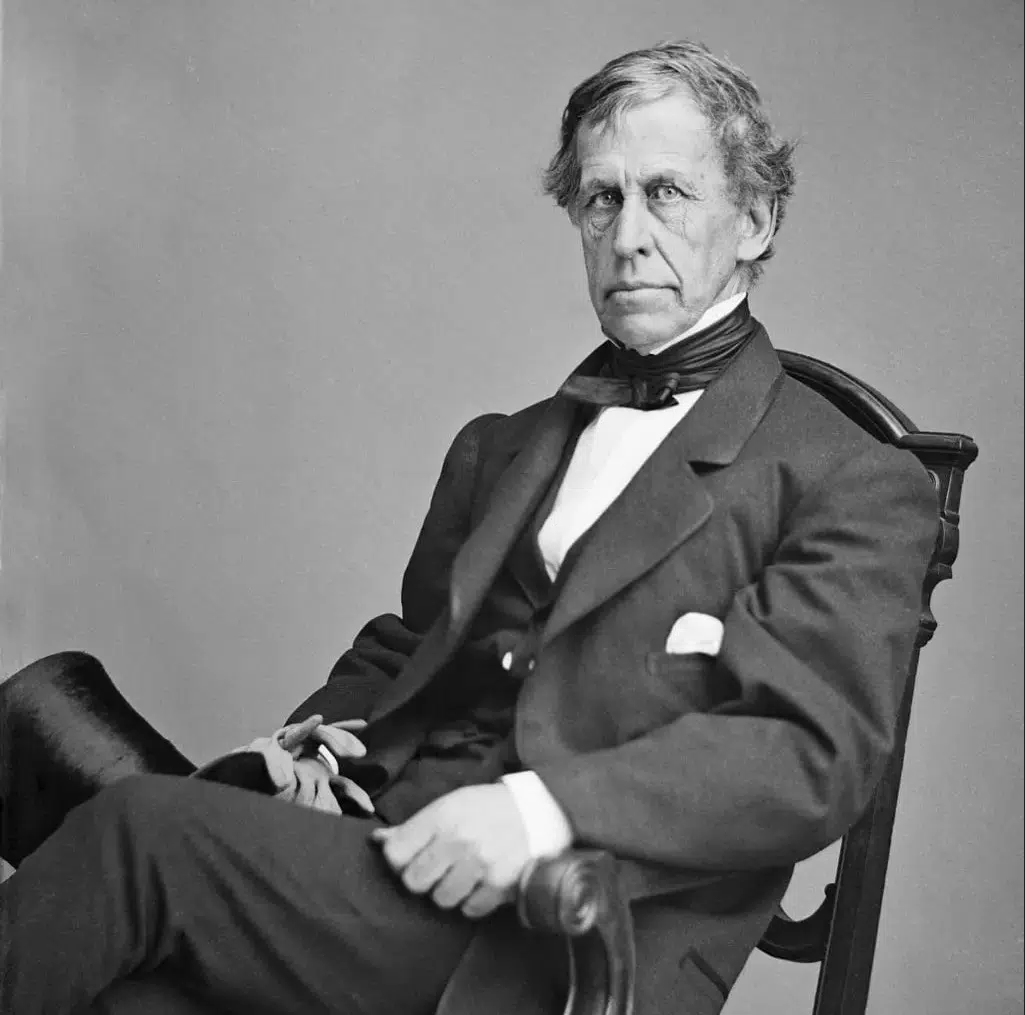 Charles Wilkes held the first American Independence Day celebration west of the Mississippi River in Dupont, Washington on July 5, 1841.
After having completely encircled the globe (his was the last all-sail naval mission to do so), Wilkes had logged some 87,000 miles and lost two ships and 28 men.
Wilkes acquired a reputation as sometimes arrogant and capricious. This may have been partly due to his open conflict with Gideon Welles, who was the Secretary of the Navy. Secretary Welles recommended that Wilkes had been too old to receive the rank of commodore under the act then governing promotions. Wilkes wrote a scathing letter to Welles in response. This controversy ended in his court-martial in 1864. He was found guilty of disobedience of orders, insubordination, and other specifications. He was sentenced to public reprimand and suspension for three years. However, President Lincoln reduced the suspension to one year and the balance of charges were dropped. On July 25, 1866, he was promoted to the rank of rear admiral on the retired list. (from Wikipedia)