Fresh, Local & Delicious
---
Breakfast is included in your overnight stay at the George Washington Inn and is a favorite time of day for our guests. Each morning, our innkeepers and staff prepare a chef's choice menu utilizing fresh ingredients and integrating our own culinary lavender into many of the dishes. Portions are generous to assure that our guests are well-energized for a day of hiking and other activities. We are happy to accommodate our guests' dietary restrictions as necessary, but please be sure to note any restrictions when making your reservation. A breakfast-to-go is available if you need to depart prior to breakfast.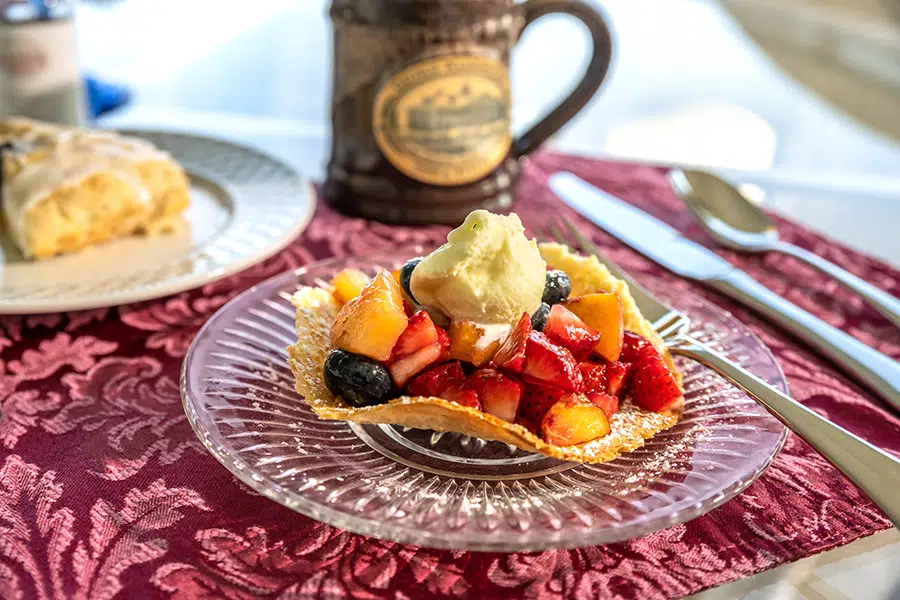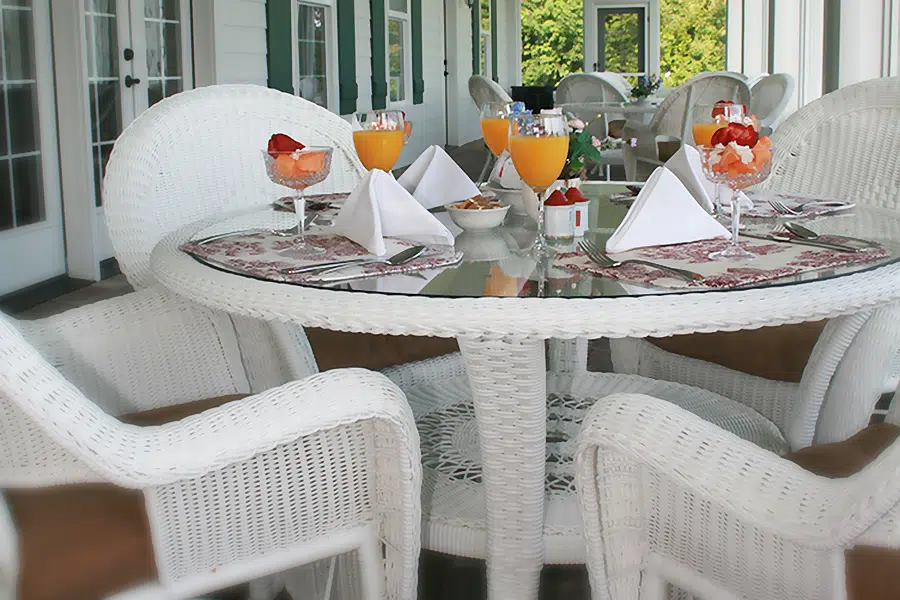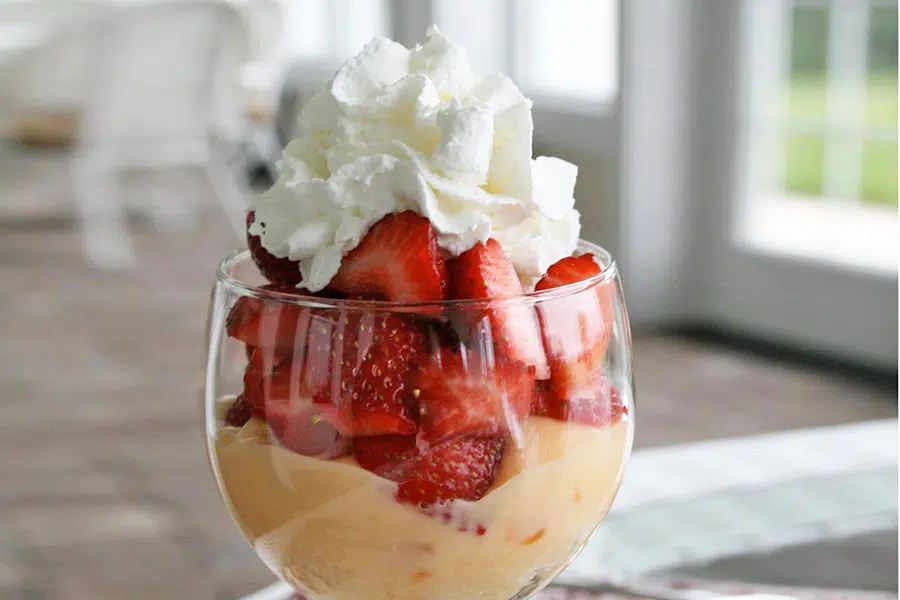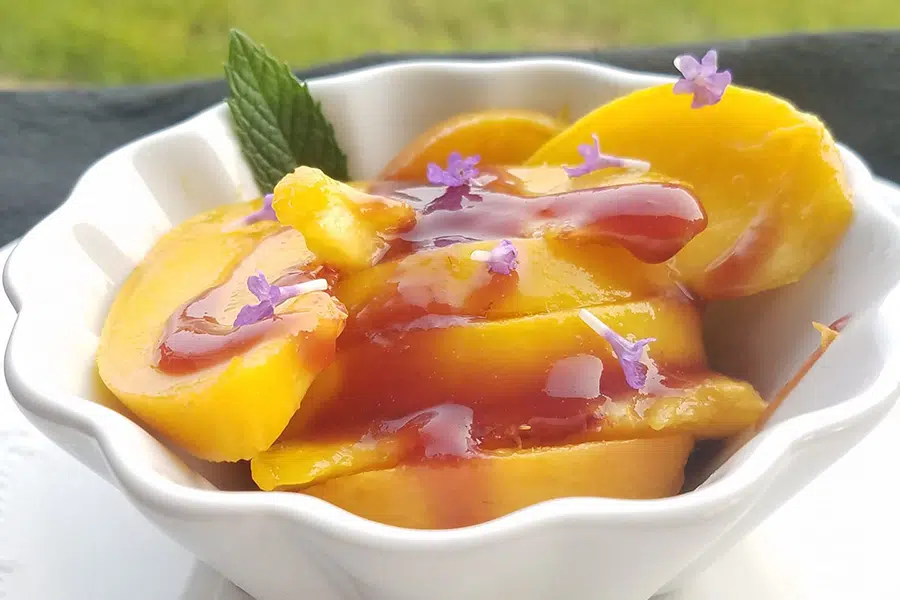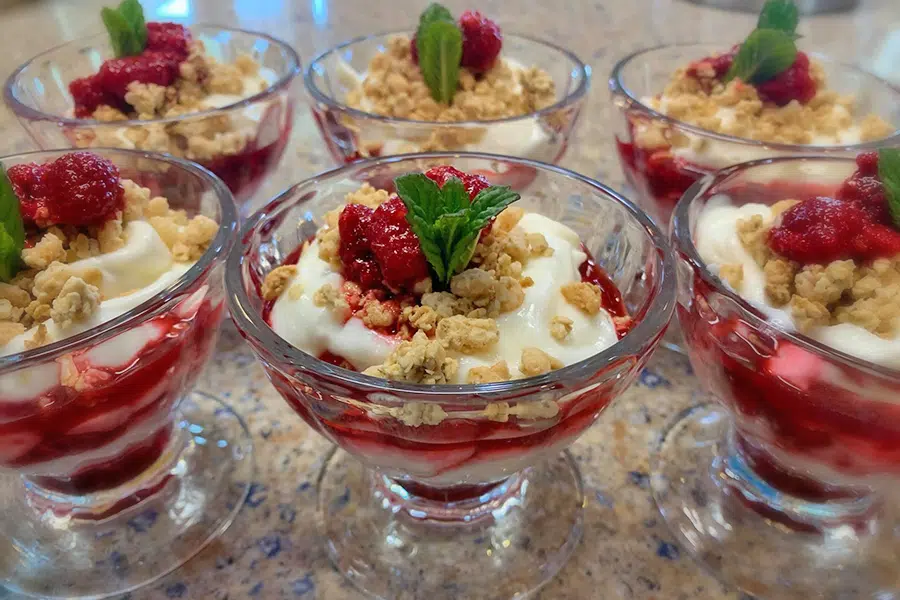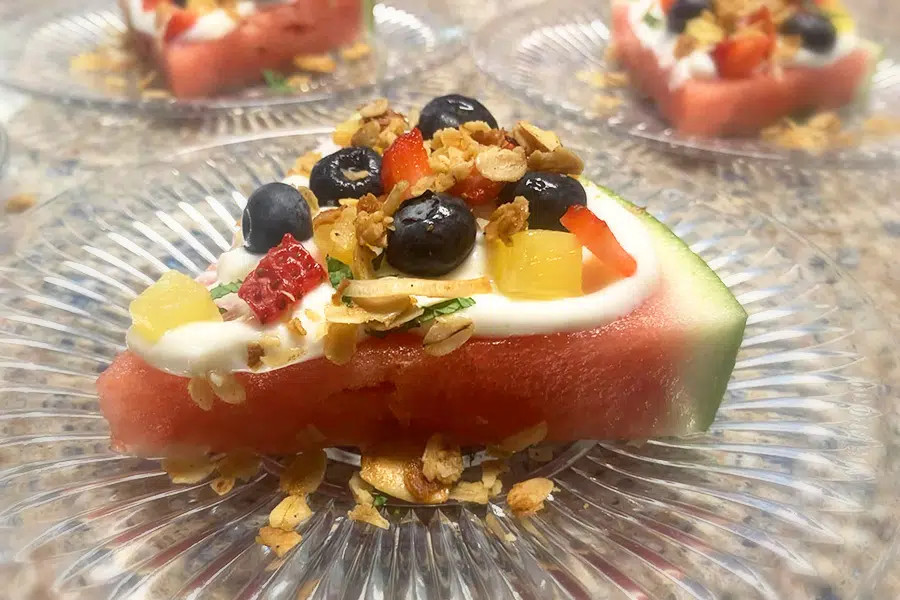 Fresh Picked favorites
Each morning, breakfast begins with a delicious fruit course along with your choice of juice. We make every effort to use seasonal fruits when available, often sourced within the local area. Some of the favorites include a Fruit & Yogurt Parfait, Brie & Maple Baked Peaches, Orange & Honey Poached Pears, Mixed Fresh Fruit in a House-made Lavender Pizzelle, and a Minty Cold Fruit Soup. Have you ever heard of Watermelon Pizza?