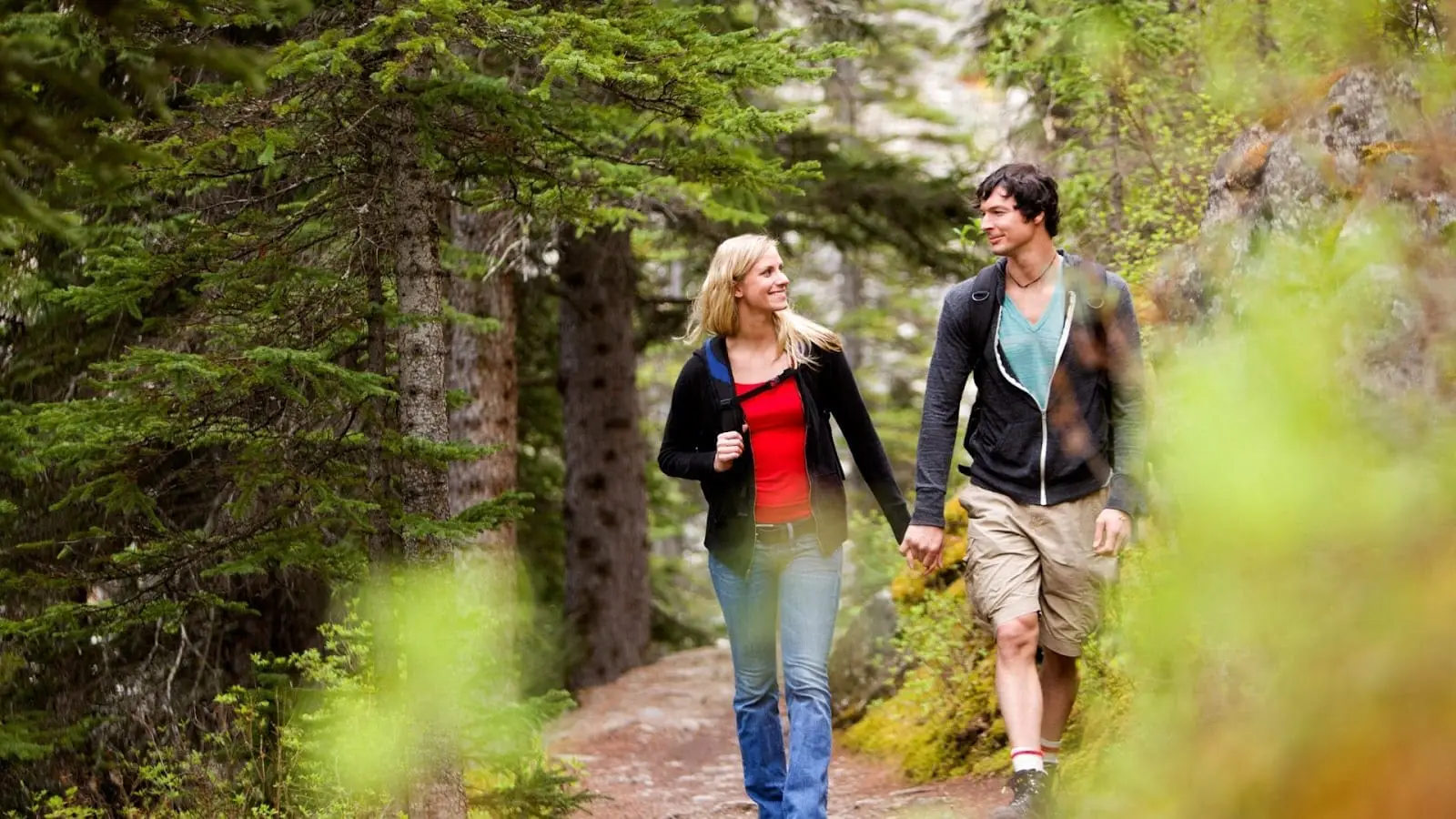 With rugged mountains, sandy beaches, and lush rainforests, it isn't hard to fall in love with the Olympic Peninsula. Planning a getaway to Port Angeles and exploring Olympic National Park can be one of the most romantic vacations in the Pacific Northwest. Dine at award-winning restaurants, gaze at the night sky, and explore the wilderness with your favorite partner in crime. Here are some of the most romantic spots on the Olympic Peninsula.
Hurricane Ridge
It is no secret that Hurricane Ridge is one of the most scenic spots on the Olympic Peninsula. While most people visit during the daytime, plan an after-dusk outing and catch the most incredible night sky you may ever see. On top of the ridge, there are telescopes that you and your loved one can use to better see the stars and you can even bring some hot cocoa to keep yourselves nice and cozy all night long. 
There are plenty of hikes around Olympic National Park, but a long-time favorite is Pyramid Peak. Due to a slide-out on the trail, many people skip this hike but miss the stunning views of Lake Crescent from the summit. This 6.8-mile round trip hike is worth the trek and the lack of crowds make for the perfect tranquil setting.
For a fun and unique evening, head to Kokopelli Grill, a waterfront eatery serving up southwestern specialties with flare. Freshly caught Pacific Northwest seafood is dressed up using savory green chilies, fire-roasted vegetables, and Chef Michael's addictive prickly pear dressing. With this incredible menu, the only mistake would be failing to save room for dessert. With baked to order peach galettes, apple blackberry buckles, and chocolate Kahlua mousse, you'll be in heaven. Innkeeper Tip: When making a reservation, ask for a table upstairs. You'll have amazing harbor views as the perfect setting for your romantic evening.
Take a scenic walk on the Dungeness Spit, a long sandbar that juts into the water by Sequim. At the end off this 5-mile hike, you'll be rewarded with one of Washington State's most impressive lighthouses. You'll see lots of wildlife from whales and sea lions to crabs and even bald eagles on the scenic trek. Plus, the colorful red, white, and green lighthouse boasts some of the best views of Mt Baker. To learn more about the New Dungeness Lighthouse and the other amazing lighthouses around the peninsula, read about Why are the Olympic Peninsula Lighthouses So Special.
Soak in the healing waters of the Sol Duc Springs nestled deep into the thick rainforest. These hot springs are a popular destination and are only open March-October, but are more than worth the visit. Soothe your muscles in the mineral pools and gaze out at the majestic Olympic mountains surrounding you.
Take a scenic walk along the infamous Ruby Beach for an easy hike. The rocky silhouettes paired with the crashing waves make for a dreamy landscape. This west-facing beach is a favorite among locals and visitors alike as you can sit on a piece of driftwood and watch the landscape around you change. Pack a lunch picnic with locally smoked salmon, crackers, and some truffles for a perfect mid-day treat.
After a long day of explorations, retreat to the stunning George Washington Inn & Estates. Perched on a cliff with panoramic views of the Strait of Juan de Fuca, you could spend weeks here and never tire of the sights. Snuggle up in your luxurious room, read a book by your en-suite fireplace, or enjoy a hot cup of tea in the common areas.
Elevate your vacation with a couple of these romantic destinations and activities on the peninsula. To plan a surprise weekend, hit every one of these romantic spots and you'll have one incredible weekend for the books.
Planning a romantic getaway to the Olympic Peninsula? Book a stay at the George Washington Inn, an upscale B&B overlooking the Strait of Juan de Fuca.